ThingLink for Brands
Images are a primary tool for engagement. Now you can make premium content discoverable inside your images on web pages and inside social channels.
Make Content Discoverable
Make content discoverable with in-image links for purchase, learning and social connection.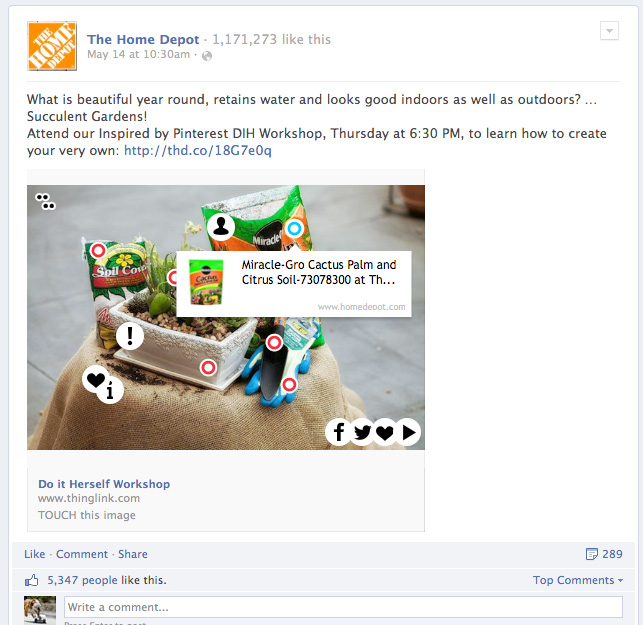 Source: The Home Depot
Mix Media
Mix media in dynamic ways, with animated backgrounds and multiple points of engagement.
Source: Groupon
Weave Compelling Stories
Weave compelling stories around content that drive social connection.
Source: Microsoft
[ThingLink] speaks to two macro trends in online advertising: brands acting as publishers and native advertising. Engaging with images is key to both … and the next obvious evolution is to make them come alive. — Jordan Bitterman, Chief Strategy Officer, Mindshare
Choose the plan most suitable for you: